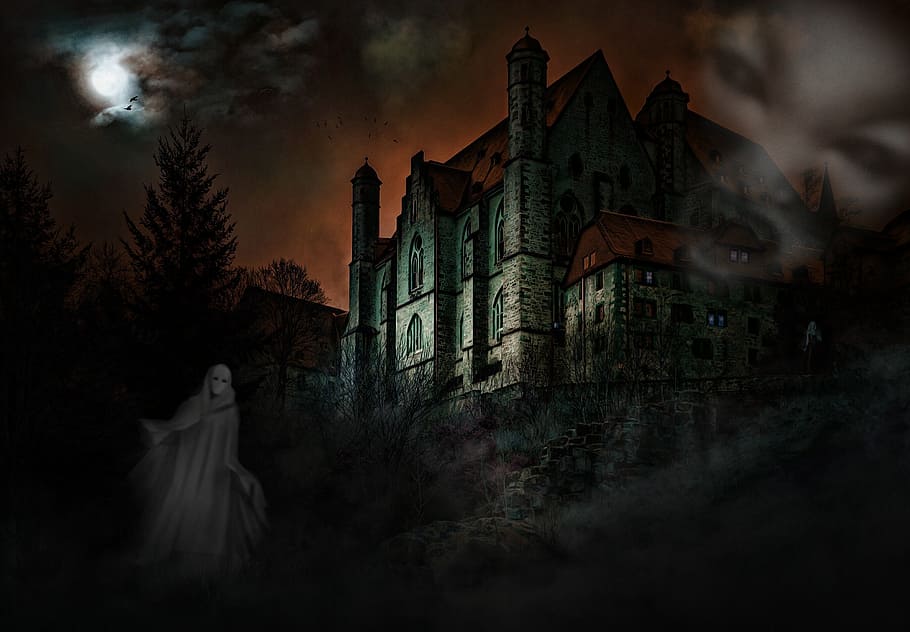 ENTER THE REALM OF THE SUPERNATURAL
Enter the realm of the supernatural, where the ethereal meets the earthly, where the spirits linger beyond the confines of Halloween night. Prepare to be captivated on this magical evening as we invite you to embark on a journey through the enigmatic abode of renowned Paranormal Investigator Edgar Sinclair.
Immerse yourself in the mysterious ambiance of Spirit Mansion, a unique 90 minute four-part live show experience that will send shivers down your spine. Wander through the haunted halls, encountering the spirits that linger within, eager to share their haunting tales that brought them to this spectral sanctuary. Brace yourself to have your senses ensnared, your curiosity awakened, and your pulse quickened as you discover the secrets within the hallowed walls.
You'll find yourself spellbound by the gripping stories of lost souls and restless specters. With every step, the atmosphere thickens, and the paranormal secrets of Spirit Mansion unveil themselves before your very eyes.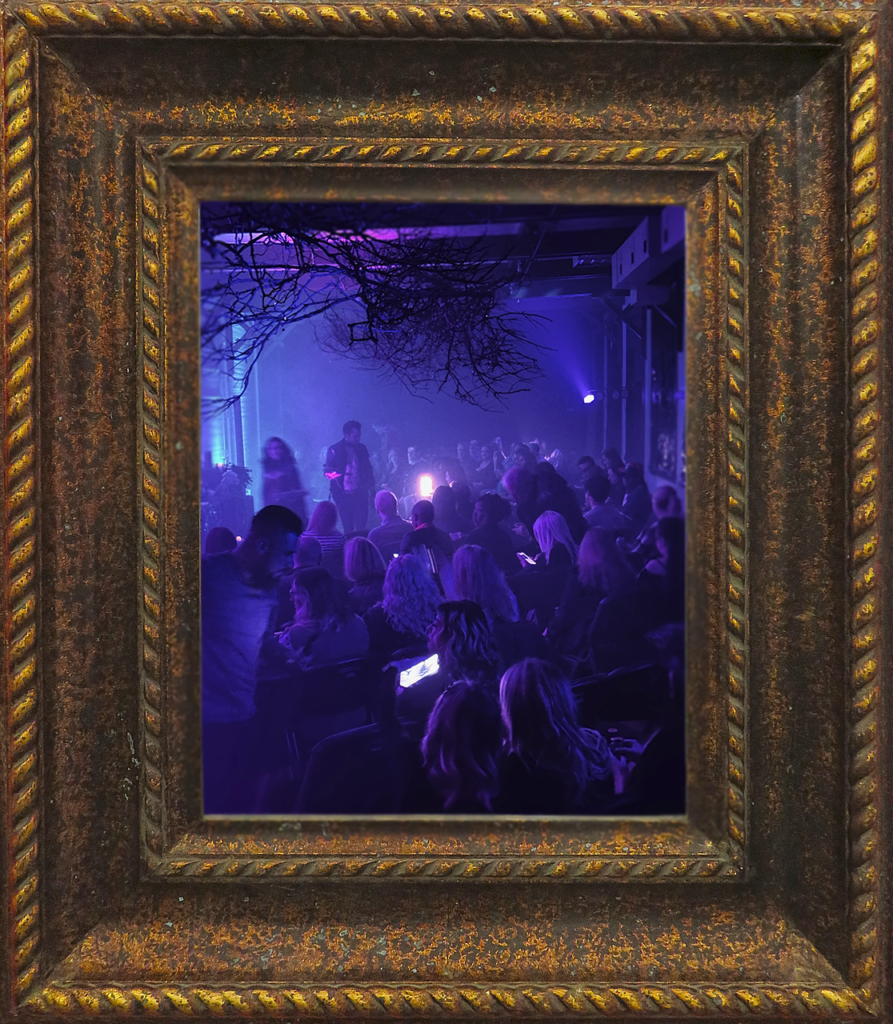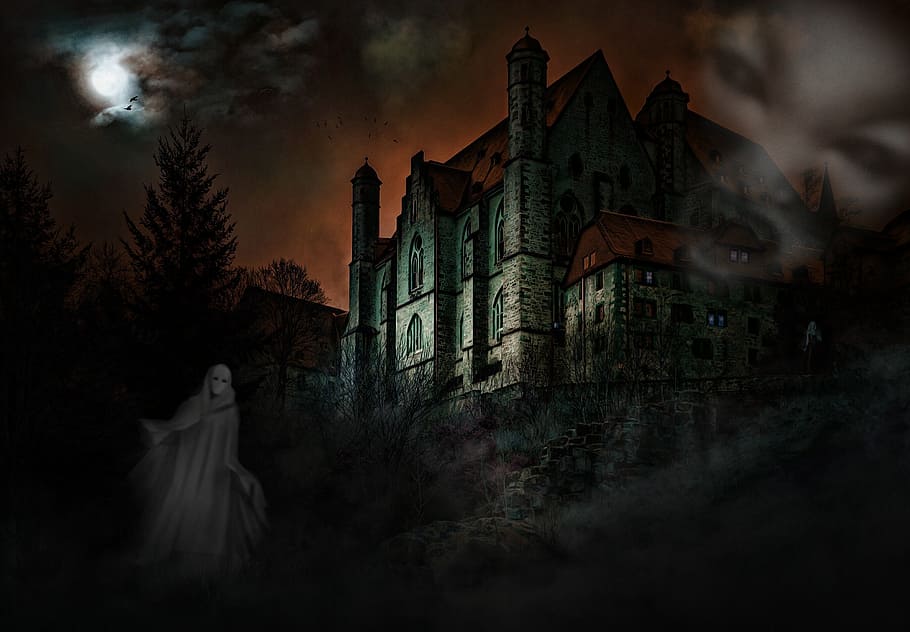 4 Hand Crafted Themed Cocktails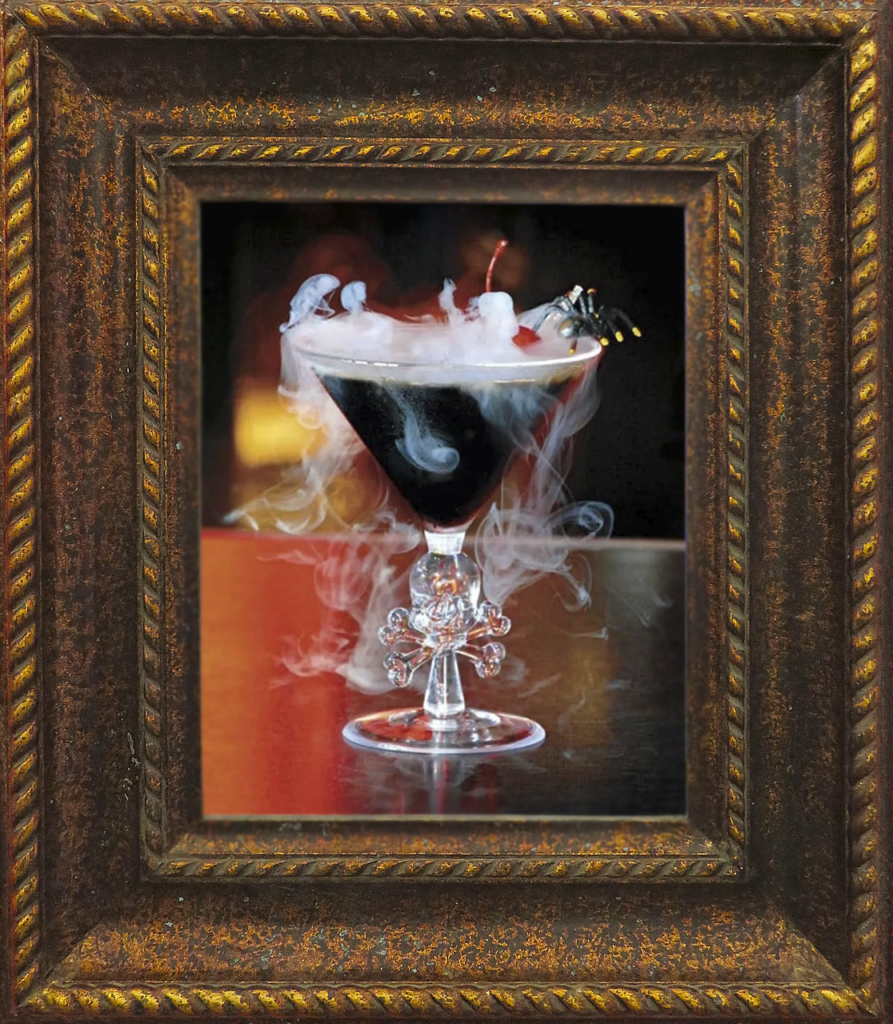 It's not just the chilling narratives that will leave you breathless—prepare to be tantalized by an exquisite selection of cursed cocktails. Expert mixologists have crafted a bewitching array of libations, carefully infused with mystique and allure. Each concoction will transport you deeper into the ethereal world of Spirit Mansion, heightening your senses and leaving you mesmerized.
Whether you're a believer in the supernatural or a skeptic seeking an extraordinary adventure, Spirit Mansion welcomes all who dare to enter. This is an opportunity to immerse yourself in a realm where reality and the supernatural intertwine, where history and phantasmagoria collide.
Don't miss out on this unique limited time event that has captured the hearts and imaginations of countless thrill-seekers. Summon your friends, gather your courage, and reserve your place for an unforgettable evening at Spirit Mansion. Dare to join us on this unhallowed eve, and enjoy an immersive experience that will linger in your memory long after the last sip.
Spirit Mansion awaits your arrival—will you accept the invitation?
Frequently ASked QUestions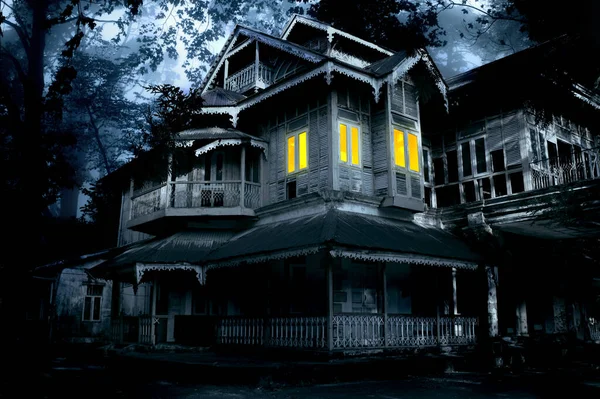 Q: Where does Spirit Mansion take place? 

A: Spirit Mansion is hosted at a carefully curated venue, specifically chosen to decrease the barrier between the living and the dead. See your cities ticket page for more information.
Q: How long is the Spirit Mansion experience? 

A: Spirit Mansion includes 90 minutes for exploring the mansion, enjoying the four unique cocktails, and immersing yourself in the captivating stories.
Q: Can I dress in costume? 

A: Absolutely! We encourage all guests to fully embrace the spirit of the mansion by dressing in spooky, gothic, or Halloween-inspired attire. Whether you prefer Victorian elegance or ghoulish horror, your costume will add to the immersive atmosphere of the event.
Q: Are the drinks included in the ticket price?

A: Yes, each ticket includes all four specialty crafted cocktails. Our skilled mixologists have carefully created each drink to enhance the narrative and ensure a truly memorable taste experience. Non-alcoholic alternatives will also be available for those who prefer them.
Q: Can I bring a friend who doesn't drink alcohol? 

A: Of course! While the event revolves around cocktail pairings with the stories, we welcome guests who choose not to consume alcohol. Our bartenders will be delighted to prepare non-alcoholic versions of the featured drinks, ensuring everyone can enjoy the immersive experience.
Q: Is Spirit Mansion a seated or standing event? 

A: Spirit Mansion is a combination of seated and interactive experiences. There will be opportunities to sit and enjoy your cocktails, as well as moments where you'll explore different areas of the mansion and interact with the characters and props.
Q: Can I purchase tickets at the door? 

A: Due to the high demand and limited availability, we highly recommend purchasing your tickets in advance through our website. Tickets are often sold out before the event, so securing your spot early is the best way to ensure you don't miss out on this spine-tingling experience.
Q: Is Spirit Mansion accessible to individuals with mobility challenges? 

A: We strive to make Spirit Mansion as accessible as possible. Please contact our customer support team in advance, and we will work with you to accommodate any specific needs or requirements you may have.
Q: Can I request a refund or transfer my ticket to another person? 

A: All tickets are fully refundable up until 24 hours of the event! Tickets are also transferable.  
For any additional inquiries or assistance, please don't hesitate to contact our customer support team. We hope to welcome you to Spirit Mansion soon, where the spirits await and spine-chilling tales come to life