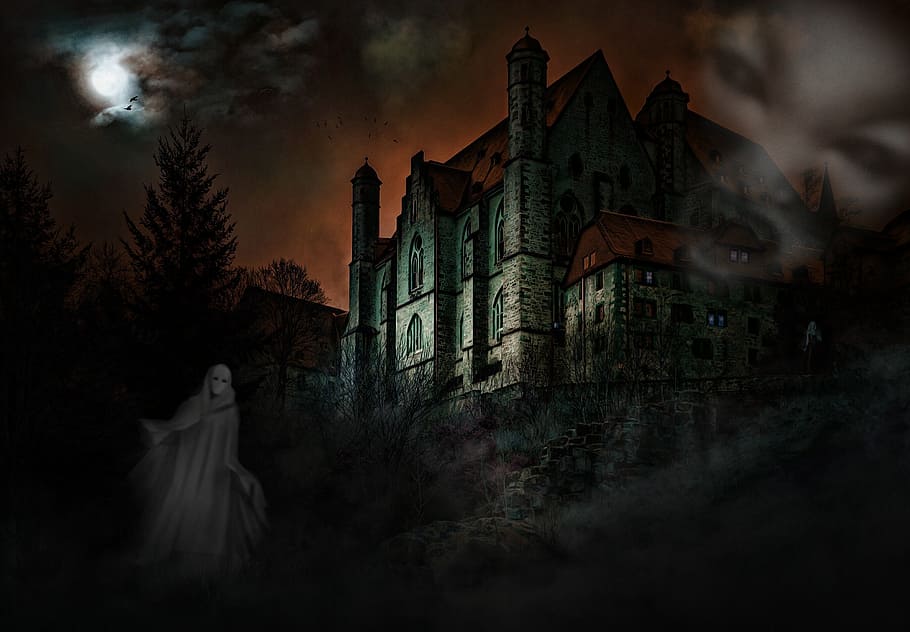 4 FULL SIZE HAND CRAFTED THEMED COCKTAILS
*Drinks and Cups may vary depending on location
Astral Elixir
Sparkling lime vodka tonic containing ancient crystal elixir. Notes of strawberry, raspberry, blackberry and boysenberry.
Blood brother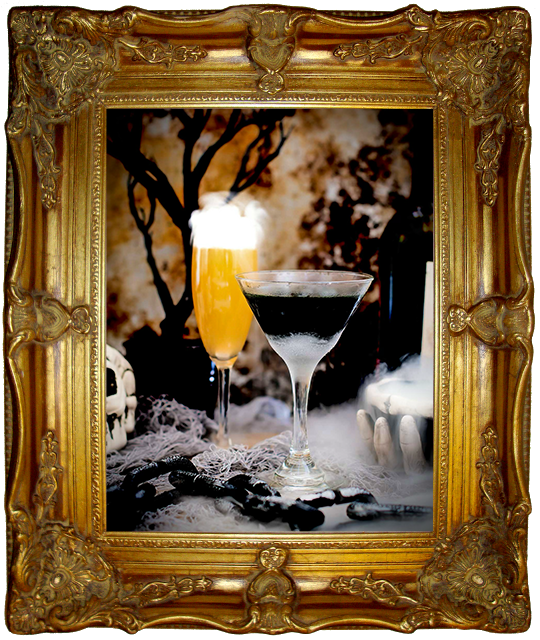 Squeezed oranges, hand-crafted cream infused vodka topped with a sinister floater and fresh cream.
Death by desire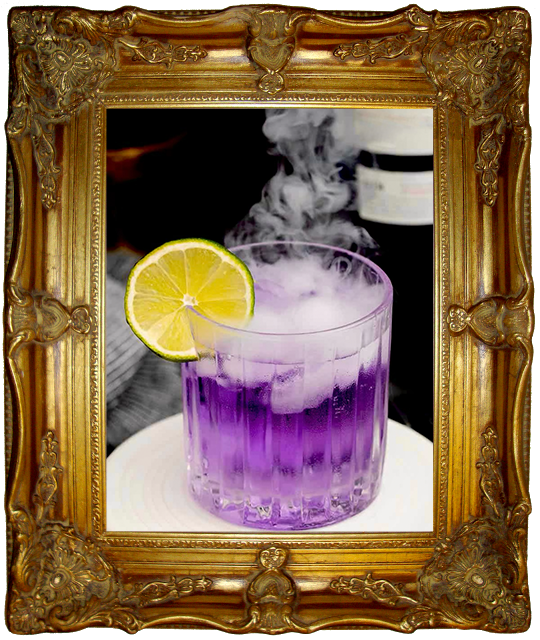 Squeezed lemons, old-fashioned lavender steeped vodka and a proprietary blend of sinclair family secrets.
B & C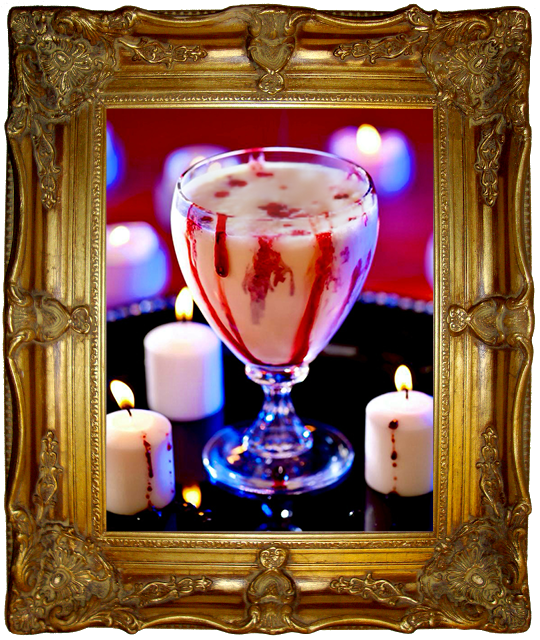 Caramel créme infused vodka, spiced pumpkin butter, vanilla bean, pumpkin pie liqueur, and caramel blood drizzle.